You will get the best AC Under Rs 25000 in India. You can choose any of them and then buy your best and simple AC Under Rs 25000.
These AC are available on popular E-commerce sites like Amazon, Flipkart etc. So You don't need to go to a local retail store.
However, I will suggest you go to near retailer what if they are selling at low cost then you can save your little amount of money. Now, brands are competing with latest specifications and they sell their Ac exclusive on e-commerce sites.
But if you know someone where you can get these Ac offline then try to bargain as well.
Check it Out: Best 1 Ton Window AC Under Rs 25000
Top Picks for Best AC under Rs 25000 in India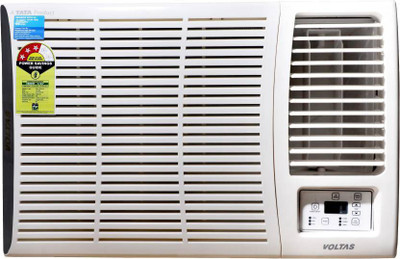 Rs. 27,499
Rs. 30,590
in stock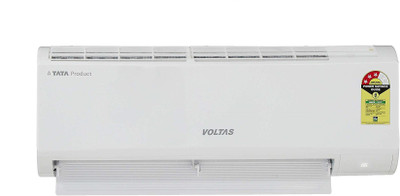 Rs. 26,999
Rs. 48,990
in stock
Rs. 28,490
Rs. 38,000
in stock
Best AC under Rs 25000 Fast View [Updated]
Best AC Under Rs 25000 with All Specs
#1. Voltas 1.5 Ton 3 Star Window AC - White(183 DZA (R32)/183 DZA, Copper Condenser)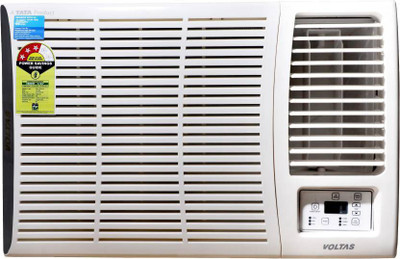 Voltas 1.5 Ton 3 Star Window AC - White(183 DZA (R32)/183 DZA, Copper Condenser)
Rs. 30,590
Rs. 27,499 in stock
as of May 16, 2022 4:50 am
Highlights
Condenser Coil: Copper
Power Consumption: 1729 W
Noise level: 58 dB
Refrigerant: R-32
Wi-Fi Enabled: No
Specifications
General
In The Box
1 AC Unit, Remote Control, Warranty Card, User Manual
Brand
Voltas
Model Name
183 DZA (R32)/183 DZA
Type
Window
Capacity in Tons
1.5 Ton
Star Rating
3 Star BEE Rating
BEE Rating Year
2019
Color
White
Cooling Capacity
5050 W
Compressor
High EER Rotary
Dehumidification
No
Remote Control
Yes
Refrigerant
R-32
Condenser Coil
Copper
Dimensions
Indoor W x H x D
66 cm x 43 cm x 70.5 cm
Indoor Unit Weight
55 kg
Performance Features
Panel Display
LED Display
Turbo Mode
Yes
Air Flow & Filter Features
Air Circulation
700 CMH
Auto Air Swing
Yes
Anti-bacteria Filter
Yes
Dust Filter
Yes
Other Filter Features
Silver Nano
Convenience Features
Auto Restart
Yes
Timer
Yes
Sleep Mode
Yes
Memory Feature
Yes
Self Diagnosis
Yes
Additional Features
Easily Removable Panel, Inner Groove and Energy Saver
Power Features
Power Requirement
AC 230 V, 50 Hz
Power Consumption
1729 W
Remote Control Features
Night Glow Buttons on Remote
Yes
Other Remote Control Features
LCD Remote
Services
Installation Details
The standard installation charges are Rs. 750. Standard installation of air-conditioners covers only:; 1) The installation will be done using only the items that are available inside the box.; 2) Install the AC in the pre-cut grill or a wall-space.; 3) Connection to a stabilizer or a power-point in the range of the power cord provided by the manufacturer.; 4) A test run to check the AC's cooling performance.; 5) A product demonstration.; Not covered as part of standard installation charges are:; 1) Wiring extension from the meter to the installation site - Rs. 100 per metre.; 2) Power-point/MCB fitting and any other electrical work.; 3) Welding/grill-cutting work.; 4) A wooden frame, if required.; 5) Carpentry work, in case the window size needs to be altered.; 6) Drain pipe extension. - Rs. 100 per metre.; 7) Plumbing and masonry work.; 8) Dismantling/shifting of the old AC. - Rs. 1000-1500.; The 5 m vinyl tape roll provided with this product is extra and costs Rs. 89.
Technician Visit Details
Provide replacement to the customer in case part/product not repairable (only after replacement request approved); Authorized Service Engineer will do the following; Repair Services; Repair/change the defective part
Uninstallation Details
In case of returns; Uninstall; Pick-up the product.; Flipkart's team will visit the customers location; Pack
Warranty
Warranty Summary
1 Year on Product and 4 Years on Compressor
Covered in Warranty
All Parts, Excluding Air Filter or Front Grill and Plastic Parts (After Installation). The Warranty Covers Defective Materials and Workmanship from the Date of Purchase. Beyond the First Year of the Warranty Period, Only the Compressor Repair (Excluding Gas Filled Inside the Compressor) will be Provided Free of Cost for 4 Years from Date of Purchase. Refrigerant Gas is having Only One Year Warranty
Not Covered in Warranty
Parts: Air Filter or Front Grill is Not Covered in the Warranty After Installation. The Warranty does not Cover Installation or Demonstration. Accessories External to the System. Damage Parts. The Product is Not Used According to the Instructions Given in the Instruction Manual. Defects Caused by Improper Use as Determined by the Company Personnel. Modification or Alteration of Any Nature is Made in the Electrical Circuitry or Physical Construction of the Set. Site (Premises Where the Product is Kept) Conditions that do not Confirm to the Recommended Operating Conditions of the Machine. Defects Due to Cause Beyond Control Like Lightning, Abnormal Voltage, Acts of God, While in Transit to Service Centers or Purchaser's Residence.
Warranty Service Type
On-site
#2. Voltas 1 Ton 5 Star Window AC - White(125 DZA (R32)/125DZA, Copper Condenser)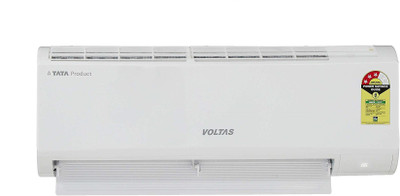 Voltas 0.8 Ton 3 Star Split AC - White(103 DZX (R32)/103 DZX, Copper Condenser)
Rs. 48,990
Rs. 26,999 in stock
as of May 16, 2022 4:50 am
Highlights
Condenser Coil: Copper
Power Consumption: 826 W
Noise level: 46 dB
Refrigerant: R22/ R32
Wi-Fi Enabled: No
Specifications
General
In The Box
1 Indoor Unit, 1 Outdoor Unit, Connecting Pipe, Warranty Card, User Manual
Brand
Voltas
Model Name
103 DZX (R32)/103 DZX
Type
Split
Capacity in Tons
0.8 Ton
Star Rating
3 Star BEE Rating
BEE Rating Year
2020
Color
White
Cooling Capacity
2900 W
Compressor
High EER Rotary
Dehumidification
No
Remote Control
Yes
Refrigerant
R22/ R32
Condenser Coil
Copper
Dimensions
Indoor W x H x D
80 cm x 29.2 cm x 22.2 cm
Indoor Unit Weight
9.3 kg
Outdoor W x H x D
83.5 cm x 55.5 cm x 29.5 cm
Outdoor Unit Weight
28.6 kg
Performance Features
Panel Display
LED
Turbo Mode
Yes
Air Flow & Filter Features
Air Circulation
770 CMH
Auto Air Swing
Yes
Anti-bacteria Filter
Yes
Dust Filter
Yes
Other Filter Features
Catechin Filter, Anti Fungal and Silver Ion
Convenience Features
Auto Restart
Yes
Timer
Yes
Sleep Mode
Yes
Self Diagnosis
Yes
Additional Features
Lock
Power Features
Power Requirement
AC 230 V, 50 Hz
Power Consumption
826 W
Remote Control Features
Night Glow Buttons on Remote
Yes
Other Remote Control Features
LCD Remote
Services
Installation Details
Standard installation of air-conditioners upto Rs.1599 covers only:; 1) Drilling of holes into a brick wall for taking out the pipes; 2) Fixing a hole sleeve & Cap.; 3) Fixing & Connecting indoor and outdoor units using the standard Kit provided by the manufacturer; 5) Wrapping the pipe with seasoning tape; Not covered as part of standard Installation charges are:; 1) Outdoor unit stand - Rs. 750-1000.; 2) Extra copper wire - Rs. 600-800 per metre (Two sized copper pipes will be used); 3) Drain pipe extension- Rs. 80- 110 per metre.; 4) Wiring extension from the meter to the installation site - Rs. 90 per metre.; 5) Vinyl tape roll -Rs. 80-110; 6) Dismantling/shifting of the old AC's - Rs. 700-800; 7) Closing the holes with White Cement - on Actuals; 8) Stabilizer; 9) Plumbing and masonry work; 10) Power-point/MCB fitting and any other electrical work; 11) Carpentry work.; 12) Core cutting fabrication and electrical.; Note: we highly recommend to use standard & authorized accessories Only. In case customer arranges accessories by his own, Brand Service Engineer might refuse &/or ask for labour charges for fixing these accessories.
Technician Visit Details
Repair Services; Authorized Service Engineer will do the following; Repair/change the defective part; Provide replacement to the customer in case part / product not repairable (only after replacement request approved)
Uninstallation Details
Uninstall; In case of returns; Flipkart's team will visit the customers location; Pack; Pick-up the product.
Warranty
Warranty Summary
1 Year Warranty on Product and 5 Years on Compressor From Voltas
Covered in Warranty
All Parts, Excluding Air Filter, Front Grill and Plastic Parts (After Installation). The Warranty Covers Defective Materials and Workmanship From the Date of Purchase. Beyond the First Year of the Warranty Period, Only the Compressor Repair (Excluding Gas Filled Inside the Compressor) Will be Provided Free of Cost for 5 Years From Date of Purchase. Refrigerant Gas is Having Only One Year Warranty
Not Covered in Warranty
Parts: Air Filter, Front Grill is Not Covered in the Warranty After Installation. The Warranty does not Cover Installation or Demonstration. Accessories External to the System, Damage Parts. The Product is Not Used According to the Instructions Given in the Instruction Manual. Defects Caused by Improper Use as Determined by the Company Personnel. Modification or Alteration of Any Nature is Made in the Electrical Circuitry or Physical Construction of the Set. Site (Premises Where the Product is Kept) Conditions that do not Confirm to the Recommended Operating Conditions of the Machine. Defects due to Cause Beyond Control Like Lightning, Abnormal Voltage, Acts of God, While in Transit to Service Centers or Purchaser's Residence
Warranty Service Type
On-site
#3. Daikin 0.8 Ton 3 Star Split with PM 2.5 Filter AC with PM 2.5 Filter - White(FTL28TV16X2/RL28TV16X2, Copper Condenser)
Whirlpool 1 Ton 3 Star Split AC - White, Grey(1.0T Magicool Elite Pro 3S COPR, Copper Condenser)
Rs. 38,000
Rs. 28,490 in stock
as of May 16, 2022 4:50 am
Highlights
Condenser Coil: Copper
Power Consumption: 980 W
Noise level: 33 dB
Refrigerant: R32
Ambient Temperature: 48 degree C
Wi-Fi Enabled: No
Specifications
General
In The Box
1 Indoor Unit; Wire; Installation Pipe; User Manual; 1 Outdoor Unit; Remote
Brand
Whirlpool
Model Name
1.0T Magicool Elite Pro 3S COPR
Type
Split
Capacity in Tons
1 Ton
Star Rating
3 Star BEE Rating
BEE Rating Year
2019
Color
White, Grey
Series
Magicool Elite Pro
Cooling and Heating
No
Cooling Capacity
3500 W
Compressor
Rotary
Dehumidification
Yes
Remote Control
Yes
Refrigerant
R32
Operating Modes
Cool Mode, Dry Mode, Fan Mode
Condenser Coil
Copper
Dimensions
Indoor W x H x D
800 mm x 295 mm x 230 mm
Indoor Unit Weight
11 kg
Outdoor W x H x D
780 mm x 557 mm x 241 mm
Outdoor Unit Weight
33.5 kg
Performance Features
Cooling Coverage Area
100 - 120 Sq Ft sq ft
Turbo Mode
Yes
ISEER
4 W/W
Air Flow & Filter Features
Anti-bacteria Filter
No
Dust Filter
Yes
Other Filter Features
HD Dust Filter
Convenience Features
Auto Restart
Yes
Sleep Mode
Yes
Self Diagnosis
Yes
Additional Features
6th Sense Fast Cool
Power Features
Power Requirement
AC 230 V, 50 Hz
Power Consumption
980 W
Remote Control Features
Night Glow Buttons on Remote
No
Services
Installation Details
Standard installation of air-conditioners upto Rs.1599 covers only:; 1) Drilling of holes into a brick wall for taking out the pipes; 2) Fixing a hole sleeve & Cap.; 3) Fixing & Connecting indoor and outdoor units using the standard Kit provided by the manufacturer; 5) Wrapping the pipe with seasoning tape; Not covered as part of standard Installation charges are:; 1) Outdoor unit stand - Rs. 750-1000.; 2) Extra copper wire - Rs. 600-800 per metre (Two sized copper pipes will be used); 3) Drain pipe extension- Rs. 80- 110 per metre.; 4) Wiring extension from the meter to the installation site - Rs. 90 per metre.; 5) Vinyl tape roll -Rs. 80-110; 6) Dismantling/shifting of the old AC's - Rs. 700-800; 7) Closing the holes with White Cement - on Actuals; 8) Stabilizer; 9) Plumbing and masonry work; 10) Power-point/MCB fitting and any other electrical work; 11) Carpentry work.; 12) Core cutting fabrication and electrical.; Note: we highly recommend to use standard & authorized accessories Only. In case customer arranges accessories by his own, Brand Service Engineer might refuse &/or ask for labour charges for fixing these accessories.
Technician Visit Details
Authorized Service Engineer will do the following; Provide replacement to the customer in case part / product not repairable (only after replacement request approved); Repair Services; Repair/change the defective part
Uninstallation Details
In case of returns; Uninstall; Pick-up the product.; Flipkart's team will visit the customers location; Pack
Warranty
Warranty Summary
1 Year on Product and 5 Years on Compressor from Whirlpool.
Covered in Warranty
Warranty of the Product is Limited to Manufacturing Defects Only
Not Covered in Warranty
Warranty Does not Cover Any External Accessories (Such as Battery, Cable, Carrying Bag), Damage Caused to the Product Due to Improper Installation by Customer, Normal Wear and Tear to Magnetic Heads, Audio, Video, Laser Pick-ups and TV Picture Tubes, Panel, Damages Caused to the Product by Accident, Lightening, Ingress of Water, Fire, Dropping or Excessive Shock, Any Damage Caused Due to Tampering of the Product by an Unauthorised Agent, Liability for Loss of Data, Recorded Images or Business Opportunity Loss
Warranty Service Type
On-site
#4. Voltas 0.8 Ton 3 Star Split AC - White(103 DZX (R32)/103 DZX, Copper Condenser)

MarQ By Flipkart 0.8 Ton 3 Star Split Inverter AC - White(FKAC083SIAEXT, Copper Condenser)
Rs. 26,039
Rs. 20,490 in stock
as of May 16, 2022 4:50 am
Highlights
Condenser Coil: Copper
Power Consumption: 685 W
Noise level: 29 dB
Wi-Fi Enabled: No
Specifications
General
In The Box
1 Indoor Unit; 1 Outdoor Unit; Remote Control; Set Installation Plates and Screws; Wiring and User Manual
Brand
MarQ By Flipkart
Model Name
FKAC083SIAEXT
Type
Split
Capacity in Tons
0.8 Ton
Star Rating
3 Star BEE Rating
BEE Rating Year
2020
Color
White
Cooling and Heating
No
Cooling Capacity
2600 W
Compressor
Rotary
Dehumidification
Yes
Remote Control
Yes
Condenser Coil
Copper
Dimensions
Indoor W x H x D
101 cm x 31.5 cm x 22 cm
Indoor Unit Weight
8 kg
Outdoor W x H x D
85.3 cm x 60.2 cm x 34.9 cm
Outdoor Unit Weight
26 Kg
Performance Features
Indoor Noise Level
Low - 29 dB
Panel Display
Yes
Indoor Temperature Indicator
Yes
Turbo Mode
Yes
Body and Design Features
Evaporator Fin Type
Hydrophilic Aluminum
Condenser Fin Type
Hydrophobic Aluminium
Stepped Louvers
Yes
Air Flow & Filter Features
Auto Air Swing
Yes
Anti-bacteria Filter
Yes
Dust Filter
Yes
Active Carbon Filter
No
Convenience Features
Auto Restart
Yes
Child Lock
Yes
Sleep Mode
Yes
Memory Feature
Yes
Self Diagnosis
Yes
Additional Features
Golden Fin Evaporator, Comfortable Cooling All Day and Night, Powered by Smart Scope, Dual Inverter Technology, Cools Even when it is 60 DegreeC Outside, High Ambient Operation, Better Heat Removal, Turbo Cross Flow Fan, Grooved Copper Tubes, Built to Withstand Wide Voltage Fluctuations, No Stabilizer Required, AC 165 - 265 V Fluctuation Protection, Quiet and Discreet Operation, Hidden Display, Super Silent BLDC Motor, Long Lasting Protection From Corrosion, 27% More Energy Savings
Power Features
Power Requirement
AC 230 V, 50 Hz
Power Consumption
685 W
Services
Installation Details
The standard installation charges are Rs.1599 and need to be paid directly to the service engineer. Please check the offer details to know about any installation offers that are available. Standard installation of air-conditioners upto Rs.1599 covers only: 1) Drilling of holes into a brick wall for taking out the pipes. 2) Fixing a hole sleeve & cap. 3) Fixing the indoor and outdoor unit. 4) Connecting indoor and outdoor units using the standard Kit provided by the manufacturer (at additional cost, unless specified otherwise). 5) Wrapping the pipe with seasoning tape. Not covered as part of standard Installation charges are: 1) Outdoor unit stand - Rs. 750-1000. 2) Extra copper wire - Rs. 600-800 per metre. 3) Drain pipe extension, if any - Rs. 100 per metre. 4) Wiring extension from the meter to the installation site - Rs. 100 per metre. 5) Stabilizer, if needed, is chargeable. 6) Plumbing and masonry work. 7) Power-point/MCB fitting and any other electrical work. 8) Carpentry work. 9) Dismantling/shifting of the old AC's masonry - Rs. 1000-1500. 10) Core cutting fabrication and electrical.
Technician Visit Details
Repair / change the defective part; Authorized Service Engineer will do the following; Repair Services; Provide replacement to the customer in case part / product not repairable (only after replacement request approved)
Uninstallation Details
Flipkart's team will visit the customers location
Warranty
Warranty Summary
1 Year on Product and 5 Years on Compressor From MarQ by Flipkart
Covered in Warranty
All Parts, Excluding Air Filter/ Front Grill & Plastic Parts (After Installation). The Warranty Covers Defective Materials and Workmanship From the Date of Purchase. Beyond the First Year of the Warranty Period, Only the Compressor Repair (Excluding Gas Filled Inside the Compressor) Will be Provided Free of Cost for 5 Years From Date of Purchase. Refrigerant Gas is Having Only One Year Warranty
Not Covered in Warranty
Parts: Air Filter/Front Grill is Not Covered in the Warranty After Installation. The Warranty Does Not Cover Installation/Demonstration. Accessories External to the System. Damage parts. The Product is Not Used According to the Instructions Given in the Instruction Manual. Defects Caused by Improper Use as Determined by the Company Personnel. Modification / Alteration of Any Nature is Made in the Electrical Circuitry or Physical Construction of the Set. Site (Premises Where the Product is Kept) Conditions That Do Not Confirm to the Recommended Operating Conditions of the Machine. Defects Due to Cause Beyond Control Like Lightning, Abnormal Voltage, Acts of God, While in Transit to Service Centers or Purchaser's Residence.
Warranty Service Type
Technician Visit
#5. Midea 1 Ton 3 Star Split AC - White(12K 3 STAR SANTIS PRO CLS R32 SPLIT AC, Copper Condenser)
#6. Whirlpool 1 Ton 3 Star Split AC - White, Grey(1.0T Magicool Elite Pro 3S COPR, Copper Condenser)
#7. Midea 1 Ton 3 Star Split Inverter AC - White, Grey(12K 3 STAR SANTIS PRO DLX INVERTER R32 SPLIT AC, Copper Condenser)
#8. MarQ By Flipkart 0.8 Ton 3 Star Split Inverter AC - White(FKAC083SIAEXT, Copper Condenser)
#9. Whirlpool 0.8 Ton 3 Star Split Inverter AC - White(0.8T MAGICOOL INVERTER 3S COPR-W-I/ODU, Copper Condenser)
#10. ONIDA 1 Ton 3 Star Split Inverter AC - White(IR123RHO, Copper Condenser)